Clearwater FL Hood Cleaning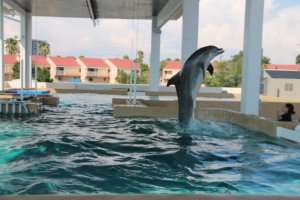 Clearwater, Florida is a favorite spot for year-round entertainment.  Many people go there for parasailing, jet-skiing, and Stand-up paddle boarding because of how calm the water is.  The beachfront public walkway accommodates not only walking, but rollerbladers and cyclists are welcome too.  There is also an array of restaurants to choose from.  Pier 60 has events nightly where one can enjoy street performers and visit craft vendors.
Clearwater, Florida has a beautiful aquarium.  The Clearwater Marine Aquarium is considered a rescue center.  One of their most notorious dolphins is Winter the Dolphin.  He was the star of the movie Dolphin Tales a story about a dolphin who was rescued after he lost his tail.
There is quite a competition in restaurants.  They all work to comply with the Pinellas County Food Codes and Resources.  One of the most important things these restaurants need to do is have a professional hood cleaning done on their commercial kitchen exhaust system.
Tampa Hood Cleaning Pros loves to go to Clearwater, Florida restaurants like Palm Pavilion Beachside Grill & Bar whose tradition goes back to 1926.  The Hamilton family understands that if they do not get their hood cleaning done on a regular basis, they could be subject to a costly kitchen fire.
What Exactly is Hood Cleaning in Clearwater?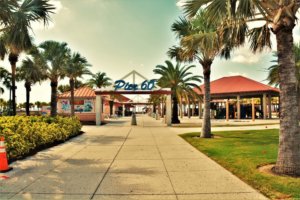 Hood Cleaning is also known as kitchen exhaust cleaning is the removes grease and grime that has accumulated in the commercial kitchen vents, ducts, and hood.  Commercial hoods filter out airborne grease, smoke, human dander and anything else that is in the air.
Tampa Hood Cleaning Pros has professionally trained teams that are bonded and certified in hood cleaning.  They will go into a restaurant, usually after hours, with their pressure-washing equipment and chemicals.  Depending on how severe their built-up is, they may first have to scrape effected areas, then they will spray on food safe chemicals to sit for a certain amount of time.
Once the chemicals have broken down the grease and grime, they will use their hot water pressure washer to remove the chemicals.  After safely collecting the dissolved grease and water, they will dry and polish the exhaust system to give it the "like new" appearance.
How Often Should a Hood Cleaning be Done in Clearwater?
Depending on how frequent the exhaust system is used, and the type of material used for cooking, the National Fire Protection Association designates when a hood cleaning should be done.  If the commercial kitchen is in a church and used only ten times per year, they should have their hood cleaning done once a year.  If a restaurant fries a lot of food, they may need to have their hood cleaning done at least once a month.  For most restaurants, exhaust systems should be cleaned once a quarter.
What is the Typical Cost of Hood Cleaning in Clearwater?
There are many things to consider when estimating the cost of a thorough hood cleaning.  If the exhaust system has not been cleaned in a long time, there is more time and manpower needed to scrape the system down before applying chemicals.
Most restaurants are a one to two story place so there is not a lot of duck work going up to the roof.  If the restaurant owner has a hood cleaning is done on a regular basis the cost could be as low as three hundred dollars.  If the restaurant is in a high-rise motel, the ductwork is extensive, and the cost will be much higher.
The best way to get an idea of what it would cost is to have one of our professionals come to your Clearwater restaurant and give you an estimate.  They can go over the process and give a restaurant owner an idea of how much time they need to allow for the cleaning.