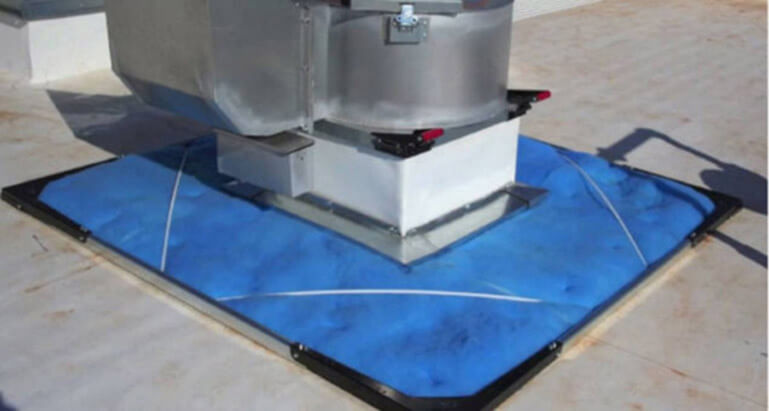 Expert Rooftop Grease Containment in Tampa Bay, FL
Grease buildup is an issue for creating a fire hazard, but if it isn't dealt with, it could cause serious damage like a caving roof. Tampa Hood Cleaning Pros give the rooftop grease containment tune-up that can save you lots of money by protecting your roof.
When your exhaust fans are getting rid of grease from the vapors in your kitchen, it is important to remember that the grease does not disappear, it still needs somewhere to go. Oftentimes, without rooftop grease containment, all of this grease just builds up on the roof. When grease pools up on the roof, it corrodes your roof and will eventually cause leaks and could eventually cave in. This is a nasty shock to discover, so bring in our team to make sure your rooftop is set up to properly contain grease and keep your building safe.
How Rooftop Grease Containment Works
Tampa Hood Cleaning Pros install a rooftop grease containment that collects grease from your exhaust system. This system gathers the excess grease and also permits for water to channel off without injuring the roof. When done properly, this stops hydrophobic pads, which get rid of water and keep grease around. When there is just a grease box catching grease on your roof, rainwater and grease will find a way to build up on your roof. Check out our About page to know more about our company.
All of these problems can be avoided by bringing in the Tampa Hood Cleaning Pros. With our rooftop grease containment service, you can rest assured that grease build up is not a problem on your roof, and our attention to detail will help you feel at ease.
Contact Tampa Hood Cleaning Pros for Rooftop Grease Containment
It is right here at the edge of your fingertips. All of the most qualified cleaning technicians are ready to help with the installment of a rooftop grease containment system and check for any issues with your exhaust system. Contact us today!